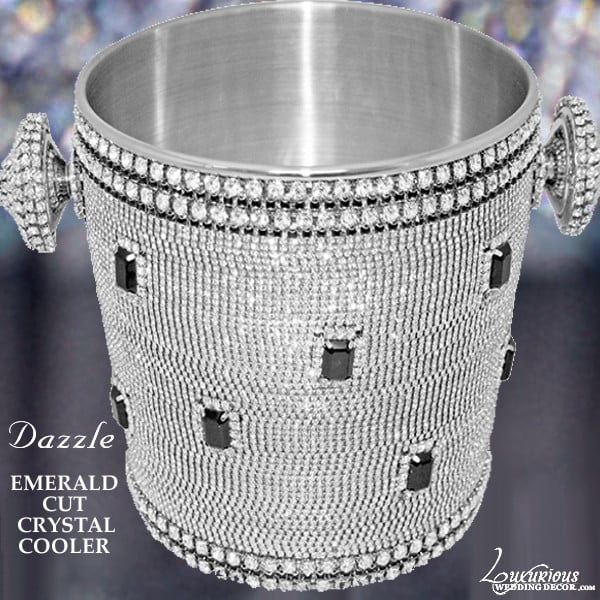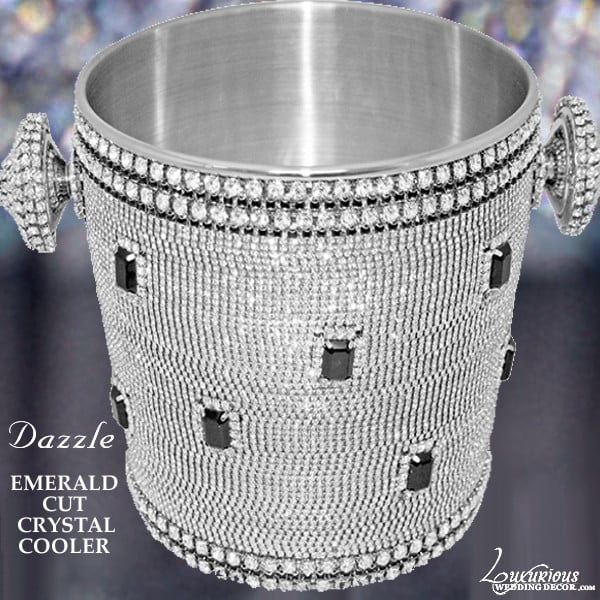 Dazzle Swarovski Crystal Champagne Cooler Wine Bucket Emerald Cut
The Dazzle Swarovski Crystal Emerald Cut Champagne Cooler and Wine Bucket features endless rows of brilliant Swarovski © Crystals interspersed with large Emerald Cut Swarovski © Crystal stones. The top and bottom are bordered with 2 rows of round Swarovski © Crystals. The handle features the same size crystals centered with the large Stone. Size: 7½ T. Stainless Steel. You can request an Emerald Cut Stone with the color of your choice or Clear Crystal.
The Dazzle Collection is Rhodium Plated. It is the world's most expensive precious metal. It will not tarnish. Some of the most expensive consumer items in the world are made from rhodium.
____________________
Swarovski Crystal Champagne Cooler and Ice Bucket, Champagne Cooler and Ice Bucket with Swarovski Crystals, Crystal and Silver Champagne Cooler and Ice Bucket with Crystals, Rhinestone Yacht Champagne Cooler and Ice Bucket, Silver Crystal Champagne Cooler and Ice Bucket. Luxury Bar Decor, Luxury Bar Accessories